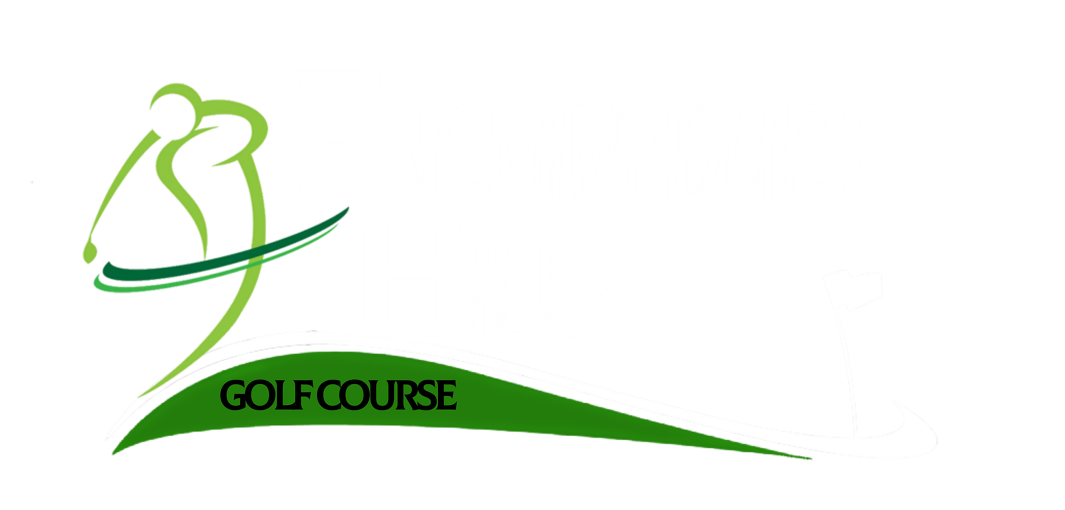 A Public 9-Hole
 Course in Wolcott
Farmingbury hills golf course
WE ARE STILL OPEN FOR THE 2023 GOLF SEASON!
The course is open and is in great shape! We are open from 10am to 5pm each day and tee times can be booked online or by calling us at 203-879-8038.
IT'S TIME TO BUY YOUR 2024 SEASON PASS!
Purchase your 2024 season pass prior to January 1, 2024 and get a free 9-hole, 5 spot cart pass!
Nine Holes
Our 35 Par course sits on 85 acres overlooking both Meriden and Avon Mountains and features spectacular views of the apple valley.  At 2,966 yards, with a 121 slope, Farmingbury Hills Golf Course has a 71.0 rating.

PRicing
Offering competitive course fees with or without a cart, season passes & youth pricing. A robust Men's and Women's Golf Association is available for those looking to establish CSGA/USGA handicaps. 
Giving back
Farmingbury Hills Golf Course offers charity tournament fundraising opportunities to non-profit organizations who may not have the capacity for larger tournaments.

East street eatery
Whether you prefer fine dining, a pub atmosphere, lunch after a round of golf or an event venue for your meeting or party, East Street Eatery is the perfect restaurant for you!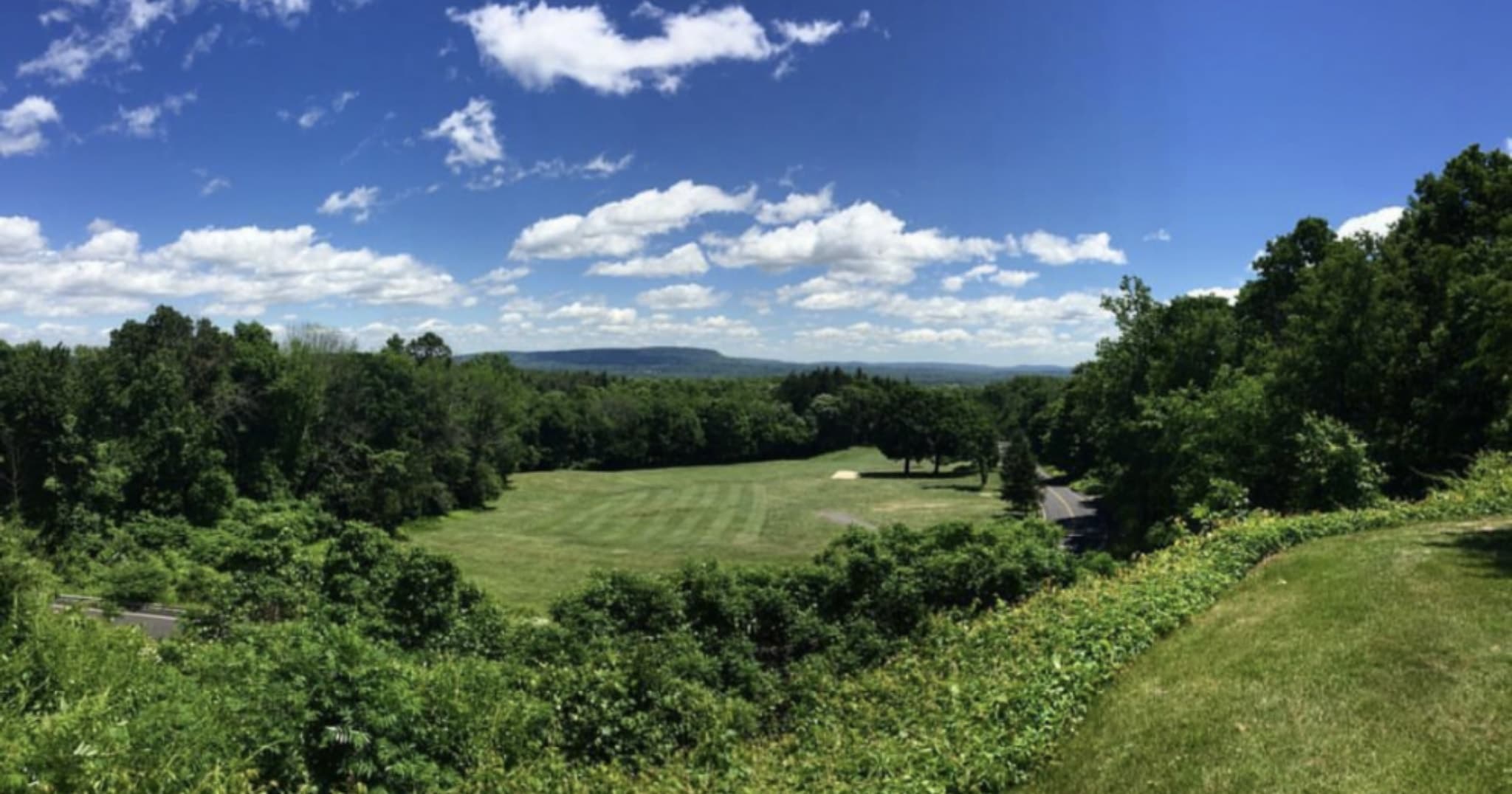 Originally Opened in 1920
9 Holes (18 Holes Capable)
Par 35
2,966 Yards
121 Slope
71.0 Rating
Moderate Difficulty
CSGA Member Course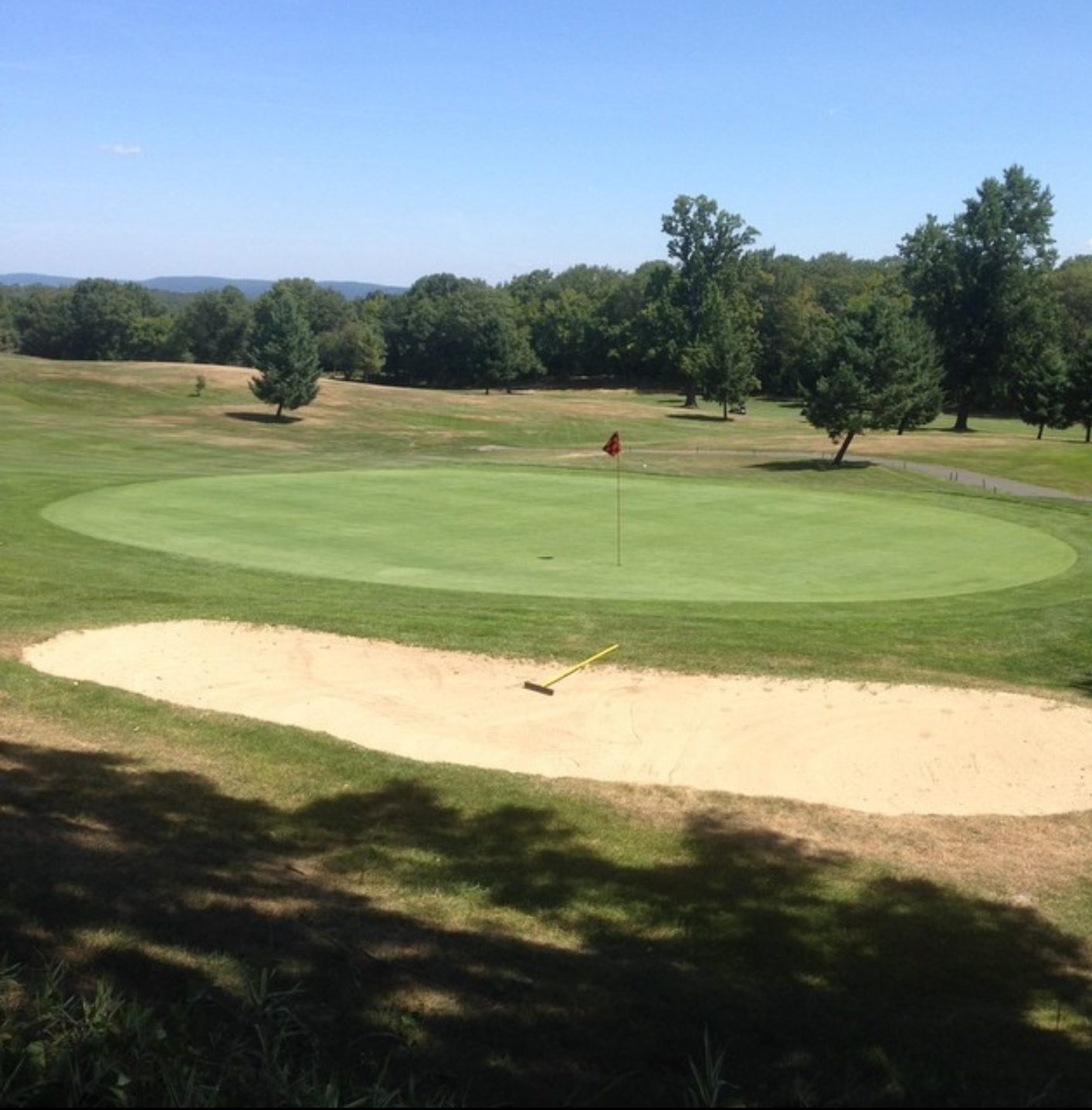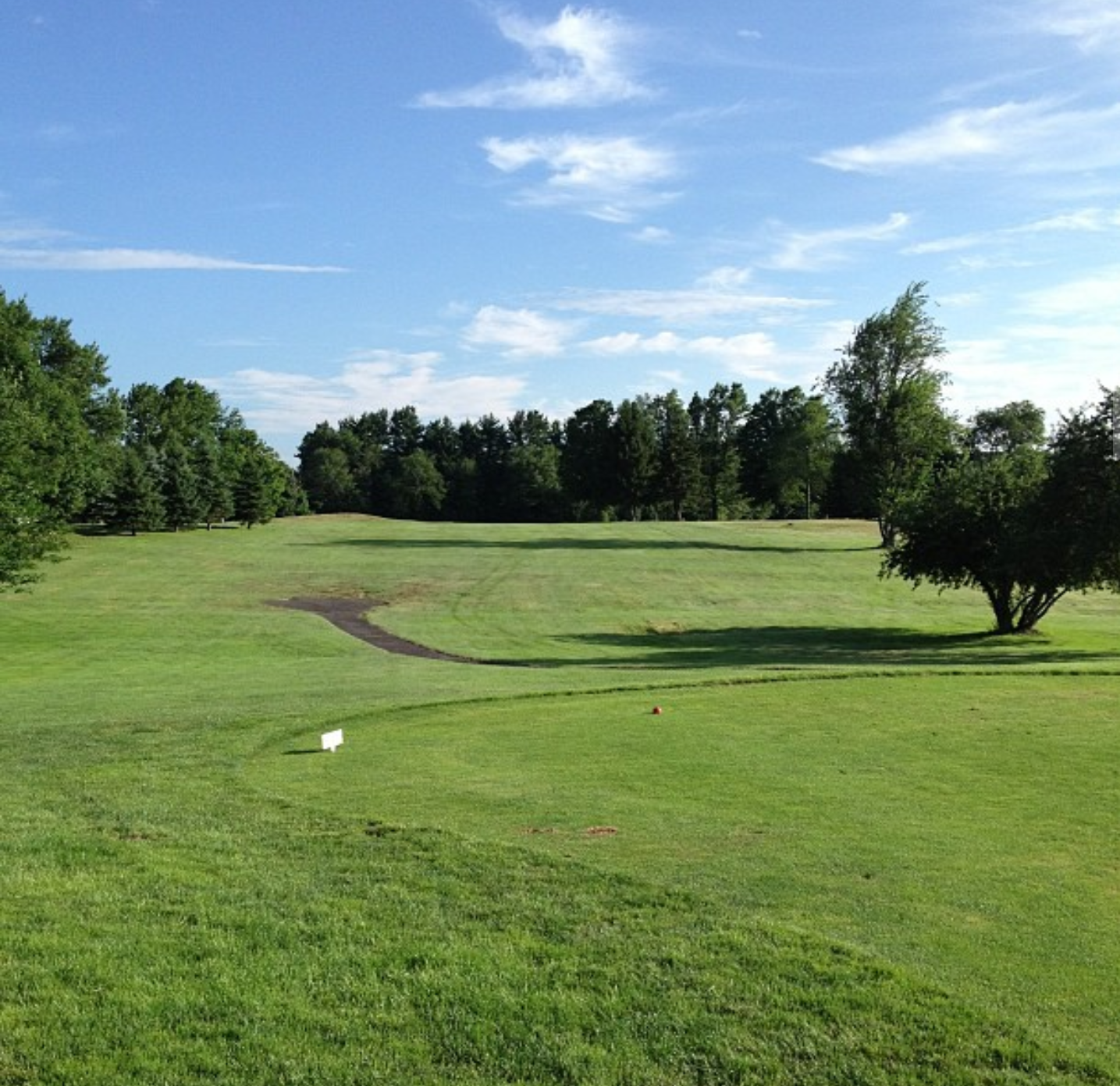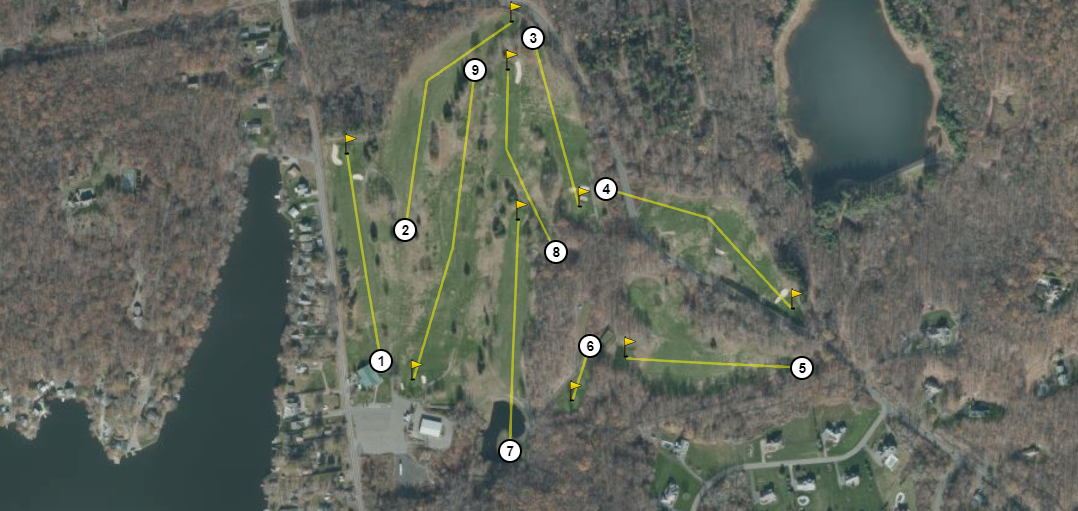 Diamond Hidden in the Hills
This course is very lady friendly, beautiful in all seasons. Always enjoy playing here. THere are some easy and difficult holes, on some holes women get a large advantage. I have retired friends who play there much more often than I. Some are even in leagues. The food is good, beverages great. They do offer the venue for weddings. What a beautiful, scenic venue in the fall.
"I keep coming back. It's the most scenic Golf Course I've ever played. And that's not all it has to offer. Lush greens, broad fairways, challenging on some holes yet forgiving on others. The staff is great and the food is good. And then there's the unbeatable price! I can't say anything bad about this place… I'll keep coming"
"This was the second time in a week that I played 9 holes here. Shot my 9 hole best here last Monday. Some holes are challenging, some are easy. The greens are fast and very well maintained. Some have tricky slopes and breaks. All the better to challenge you with. Parts of the fairways are terribly rough for driving a cart over. Will shake you to your bones. But that is only on 4 or 5 holes. The course has some beautiful views as it is on the top of a mountain. Extremely reasonably priced I thought. I will be back a few more times while in Connecticut."
Great Fun on the Mountain 
"Fantastic 9 hole golf course…Challenging for beginners to medium level players.. but probably not for extremely advanced players. On a mountain with some great views…. Perfect greens…some are tricky with breaks and slopes. Can play 9 twice for 18 with different tee boxes and or greens on some holes. Great Fun!!"

Men's/Women's Golf Associations
The mission of the Farmingbury Hills Men's/Women's Golf Associations, through it's activities, is to promote the game of golf at Farmingbury Hills Golf Course in the Town of Wolcott, CT. The Farmingbury Hills Men's/Women's Golf Association promotes a tournament program, CSGA/USGA handicap program and provides business, social contacts amongst its members.
MONDAY, WEDNESDAY & THURSDAY
$27.95
9 Holes with a Cart
Lunch at East Street Eatery*
Beer or Soda
*Lunch options from limited menu